Lino Suarez Jr., DMD, FAGD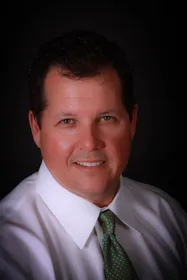 My journey in dentistry started at the young age of 12 when I suffered an injury to my front teeth requiring extensive treatment by a family dentist.
At the time I remember becoming very intrigued about how this professional was able to make an enormous difference in my impressionable world. 
Over the years as I reflect back, I am thankful that such a caring person took the time to ensure that I was rehabilitated completely with only a lasting positive recollection of the entire process.  As I continued on my path toward dentistry, I came to realize that this profession afforded me the opportunity to learn complex scientific principles while exercising my creative talents.  Most importantly, as I have come to learn is that I have the opportunity to serve an individual in ways that can transform their lives.
My goal has become to fully serve every individual in ways that allow for them to enjoy the benefits that come with the best level of dental care possible.  With proper information and planning, I feel that every person can transform their lives and realize their full potential.
I grew up in Miami, attending Loyola High School graduating in 1986.  I then attended The University of Florida in Gainesville where I earned my Bachelor of Science (1990) and Doctor of Dental Medicine (1994) degrees.  Following dental school I spent 5 years as an associate in private practice.  In 1999 I went into solo practice at our current location of Coral Gables.
Throughout the years that I have practiced dentistry, I have enjoyed advanced training at various highly regarded institutions such as The Pankey Institute, Las Vegas Institute, Spear Institute, California Center for Advanced Dental Studies, Schuster Center for Professional Development, DOCS Education (training in sedation dentistry techniques) as well as many various courses to keep my skills and enthusiasm for helping people at their highest level.
I received a Fellowship award from the Academy of General Dentistry in 2008.  I also have participated in the Schuster Center's Performance Coach Program since 2007.  I served as president of the Riviera Dental Study Club, a local group of some of the most highly skilled dental professionals in the Miami area. Currently I am serving as a mentor for the Schuster Center helping dentists develop their practices so that they can fully serve their patients in the most dignified and humanistic manner while delivering high quality, life changing results for them.
I have helped our community through various scholarship and fundraising activities as member of the Miami Dadeland Pinecrest Rotary Club.  In addition I have served as a volunteer in many youth sports organizations throughout the area.
I am married to my wife, Debra.  She and I have three children:  Samantha, James and Jake.  I enjoy the outdoors thoroughly and spend much time with my family camping, fishing and boating.  I also spend a fair amount of time helping coach softball and baseball teams my children are participating on.  I relish the opportunity to read books.  When I have free time I love playing my guitar. Being a graduate of the University of Florida, I am a through and through Florida Gator.
I am grateful that you have taken the time to read my story.  I certainly hope we get the opportunity to meet sometime soon.  I encourage you to find a dentist that you can become very comfortable with.  One that will take the time to address what you feel is most important and help in creating a plan for your future health and realization of potential. You deserve to get the unlimited benefits that a quality dental office can help you discover.

Professional Credentials and Affiliations:
---
Nori Besu R.D.H.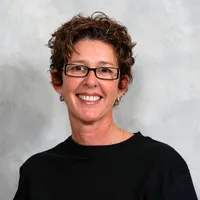 I became interested in dentistry when I experienced going through orthodontic treatment at a young age and realized the contribution that it made in my life. I developed a knowing that I wanted make that kind of impact on others.
Practicing dental hygiene has given me the opportunity to do that. I am able to empower patients through education so they can make choices that support their oral health and overall well being.
I have had the good fortune to work with Dr. Suarez since 1994 when he graduated from dental school. He is a highly skilled dentist and a great human being. Always hungry for knowledge and striving to be better professionally as well as personally and he supports his staff to do the same. He has been a blessing in my life.
I grew up in Miami attended Southwest High School. I then graduated from Miami Dade College dental hygiene school in 1982. Throughout my years of practice I have enjoyed many advanced trainings. I am a member of the advisory board at the MDCC school of dental hygiene and enjoy giving back to my profession as well as my community.
Work hard, play hard is my mantra. I believe balance is important. I love gardening, traveling, music, the beach, cooking and spending time with family and friends.
My profession has been very rewarding. After 30 years of clinical practice I have developed great relationships with my patients and many of them I am proud to say I call friends.