Cosmetic Dentistry
Our Cosmetic Dentistry services include smile enhancement (veneers), replacement of aged dentistry, teeth whitening, and recontouring of teeth. Read more...
Reconstructive Dentistry
Our Reconstructive Dentistry services include dentistry to preserve teeth, crowns, bridges, implants, replacement of missing teeth, rebuilding of worn teeth, and root canal therapy. Read more...
Gums and Supporting Structures
Our Gums and Supporting Structures services include dental cleanings, dental fitness plans, and periodontal therapy.
Read more...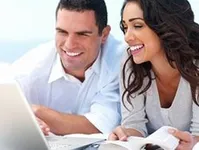 Bite Problem Dentistry
Our Bite Problem Dentistry services include TMJ treatment, and preventive bite therapy.
Read more...
Anxiety-free / Sedation Dentistry 
Does the prospect of having a dental procedure done make you feel a little nervous? Don't feel bad about this, many people share this worry about getting dental treatment. With the help of some safe medications we can make a trip to the dentist seem like a walk in the park. Sedation dentistry allows you to have all your needs taken care of quickly, safely and most importantly, with total comfort. Sedation dentistry will also allow you to have cosmetic dentistry done so that you can smile with confidence!